Stock Locator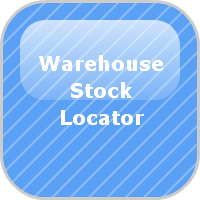 Welcome to Stock Locator WebSite.
The Stock Locator is a BlackBerry 10 smartphone's Application.
You can download the application from BlackBerry App World.
BlackBerry PlayBook version coming soon.
Warehouse Stock Locator lets you collect all data from a warehouse's stock including product ID,
description, price if any, quantity and the position within the warehouse.
With all that information your warehouse management system will be up to date.
Once you have collected all data you will be able to save the information to a plain/text file.
Import the file into your computer using the desktop manager for later processing.