The Shopping List WebSite
The Shopping List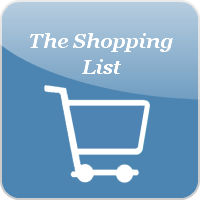 Welcome to The Shopping List WebSite.
The Shopping List is a BlackBerry Playbook and BlackBerry OS 7 Smartphone's Application.
You can download the application from BlackBerry App World.
Soon you will be able to create your user account and keep and on line copy of your Shopping List so you can share with anyone you want.